Why You Should Consider A Security Gate
12/07/2013
Back To Blog
Having a residential gate installation can be mostly about aesthetics, but it's important to consider the safety and security aspect as well. The number one reason is that you control the inflow to your home. You have the final say on who enters and exits your residence. That's one of the main reasons to have a gate – and to have the full range of options as well.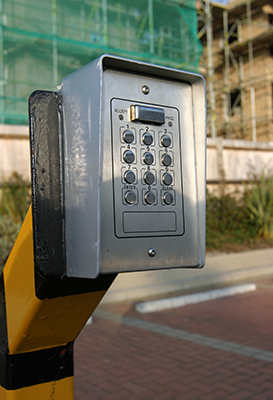 All options are important
You'll want all the options, like intercom installation.
With an intercom, you'll have an extra layer of security between your family and the outside world. All visitors must get your approval to enter. If you find that it's too much of an inconvenience, you can opt for something like a multicode remote. Not only will only those you've pre-instructed with the code be able to enter your house, but you'll be able to tell whom specifically is coming and going of those that have the password, because each person has their own password.
Safety is number one priority
It really all comes down to safety, though. Heavy gates, such as those that are made out of wrought iron, are like a moat – they keep people out. They will keep your children and your pets inside and safe, which is important if you live on a busy street. When people see a gate – especially one marked with 24/7 emergency service – they'll think twice about entering. The most important thing is to protect you and your family from crime, and a gate is a huge deterrent to burglars and other criminals. If someone wants to get inside your home that shouldn't be there, they'll have to take extra time and effort trying to get around your security system. That's the main reason to have a gate – consider gate service today.