Swing Gate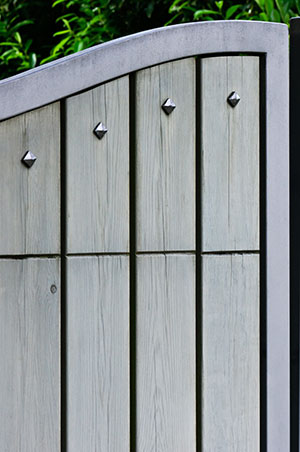 One of the most popular gate styles for many commercial and residential buildings is a swing gate. Swing gates have been around for many years and in many cases when a person thinks of a gate, that is immediately what comes to mind. Whereas swing gates look like a simple device to install and operate, if they are installed improperly or becomes out of balance then they can be a nuisance. For this reason it is important that those who have such or are considering installing them in Simi Valley find a swing gate repair facility that has a good deal of experience in working with these types of gates.
The basic swing operator in Simi Valley is pretty easily achieved and in most cases
it works well. However, there are certain circumstances that can cause the gate to become out of balance and not work in the correct way at all. In such cases, a trained technician will know immediately how to remedy the problem. In addition, should one need to have swing gate repairs done to their gates, then they can also make such those, as well as perform any needed sing gate adjustments.
There are many other reasons why using a reputable gate company for installation, repairs and maintenance of such gates can be the best choice. In some cases, a Simi Valley swing safety loops sensors may have become damaged or may otherwise not be functioning correctly and a person who has years of experience in this field will know how to correct such a problem. In other instances, services may be needed to other components such as the swing post repair or swing gate hinge repairs. By using a technician who is familiar with the operation of these , they will not only know what needs to be repaired, but in many instances they will be able to determine which types of repairs may be less expensive as well.
For those who own property in Simi Valley, having a good swing can be a valuable asset to their property. It can help in keeping pets and small children inside the safety of one's property while at the same time helping to deter unwanted visitors from coming inside. This can be a great way to achieve peace of mind that one's home or place of business is safe and secure. By using a qualified Simi Valley sing gate repair facility to keep one's gates in top working condition, a person can have the added benefit of knowing that should a problem arise with their gates, they will know who to call to have them fixed in a timely and efficient manner.